CHUET-AKUET -
26 Dec 2019
2 killed in renewed fighting over Chuet-Akwet island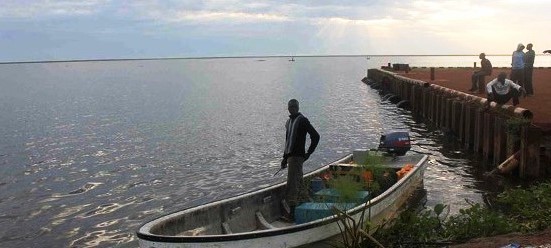 Photo: Lake Shambe, South Sudan (Bahr el Jebel Safaris)
Two people were killed and three others injured in renewed fighting in Cuet-Akuet, a disputed fishing island located along the Nile between Jonglei and Eastern Lakes states.
Two rival communities— the Adhioc community from Jonglei's Twic North County and Ciec community from Awerial East County of Eastern Lakes State — claim the ownership of Chuet-Akwet island.
Speaking to Radio Tamazuj on Wednesday evening, Marial Awuok, the information minister in Eastern Lakes State said fighting resumed on 22 December and continued until 23 in the disputed island.
"Two people are confirmed dead and three others were injured, while five others are missing. Those attackers are now in Chuet-Akwet area," he said.
Minister Marial urged Jonglei authorities to order their youth to withdraw from the contested area.
For his part, Twic North County Commissioner Ayik Deng Goc confirmed the renewed fighting in the disputed island, without providing more details. "We don't know how it resumed because that area is inaccessible," he said.
"Our government will engage those in Eastern Lakes to seek a peaceful settlement to this conflict, "he added.
Earlier this month, transports along the Nile between the two states were suspended after the two rival groups fought over Chuetakwet Island. Several people were reported killed and others sustained injuries.