2 killed, 4 wounded in Warrap town attack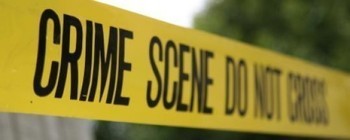 Two children were killed and four people wounded during a random shooting at Tonj County of Warrap State on Monday night, an official has said.
Aduot Ayieny Aleu, the Executive Director of the defunct Warrap County told Radio Tamazuj that unknown gunmen attacked a family and sprayed bullets before taking off.
He said although the incident created fear among the residents, calm has been restored.
"The shooting was random. Two people were killed and four people were wounded. The wounded are grown-ups, a woman, and a man. The woman was shot with three bullets and the man was shot on the leg. One child was wounded. Two children are dead, a child of five years, and another one of two years died on the spot," he added.
According to the official, the family was displaced from Awul county two months ago and have been living in Warrap town.
In July, tens of people were killed and many others displaced to Warrap town following a series of deadly clashes between Awan Parek and Atuok sections of Tonj North County.
Ayieny said efforts to arrest the perpetrators have not yielded any fruits since Monday but assured residents that investigations are ongoing.