2 killed & 1injured, as gov't claims stability in Mayom & Koch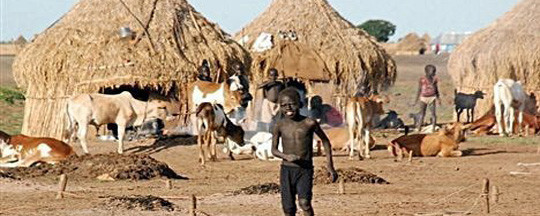 Two people have been killed and one seriously injured in inter-clan conflict between Koch and Mayom counties in Unity state on Tuesday after youth from Koch allegedly attacked civilians in Mayom.
"Yesterday at six two people were killed and one was injured when a group of youth from Koch attacked Mayom County leaving the citizens in panic," claimed Uduha Maker from Mayom county.
During an inter-agencies meeting conducted in Bentiu on Tuesday, a UN representative in Unity state raised concerns over the clashes and said that it is making their work very difficult as residents from both counties are at high risk from the violence.
Ongoing conflict between South Sudan's Koch and Mayom counties has prompted humanitarian organisations working in the area to transfer staff to Bentiu, the state capital. However the state government has informed humanitarian organizations that it is safe to work in Koch county.
"On behalf of the state government I want to inform you that the area of Koch and others are free from conflict and safe, now you can pass there, it is safe," claimed the state minister of agriculture.
However, only hours after the minster made those remarks, fresh attacks were reported.
Speaking to Radio Tamazuj an eye witness from Koch said that movement between the two counties is not possible due to fear of attacks by the warring groups.
Radio Tamazuj was unable to reach the Mayom county commissioner.