2 killed, 1 injured in Abyei's Alal County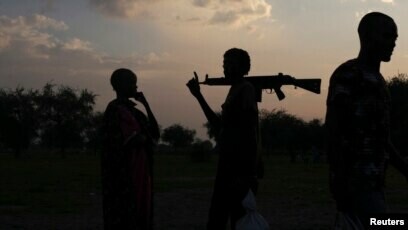 Authorities in the disputed Abyei Administrative Area said two people were shot dead and another injured at Alal County by armed assailants early on Thursday. 
Akuei Akoon, Alal County Commissioner told Radio Tamazuj that the two were members of the Community Policing Committee (CPC) that was attacked by unknown armed youth at Akecmial Bridge.  
"It was 1:00 am in the middle of the night when criminals came from the direction of the southern bridge and crossed the bridge and got the CPC members and shot one on his head and he fell in the river and died. They shot another one who later died at the Agok MSF health center. One of them was injured and is now receiving treatment at the center," he said.
Akoon said the attackers, who did not incur any injuries, could not be identified as they dressed in black. 
"The Community Policing Committee does not carry guns, instead, they just have sticks, so the attackers escaped unhurt," he noted.
Kelik Kon, Abyei area security advisor confirmed the incident and said the attackers could be arms smugglers. 
"We will find them, they may be gun smugglers coming from South Sudan direction. They have killed two people and injured one. The United Nations Interim Security Force for Abyei (UNISFA) is monitoring them and they should be captured in the Agok market because we suspected they want to sell guns to the Misseriya at the Amiet market," he said.