2 dead, 5 injured in fatal car accident along Juba-Nimule highway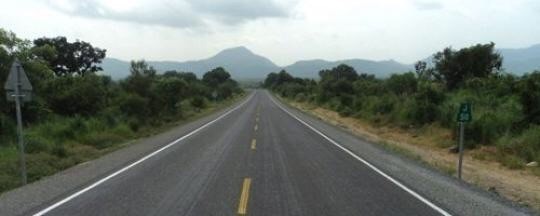 Two women died on the spot while five other passengers sustained injuries when a Noah vehicle overturned in Moli payam along Juba-Nimule highway on Tuesday.
South Sudan Police spokesperson Daniel Justine told Radio Tamazuj that the vehicle which was en route to Nimule from Juba was speeding and overturned.
"It happened at around 3:30 pm. A car was heading to Nimule around the area of Moli, the vehicle was overspeeding and as a result, it overturned. We lost two people and five others injured and were escorted to Nimule Hospital," he said.
Captain David Khasmiro, the Nimule town council police inspector says the injured, including the driver, are in stable condition at the hospital.
"Every time we tell them (drivers) that let us try to drive slowly so that you reach because you are carrying lives," Khasmiro advised.
Angela Achiro Onorio, a member of parliament for Magwi county in the yet-to-be reconstituted Eastern Equatoria state assembly says it is high time maintenance of the highway is done as the number of accidents increases.
"There should be maintenance on that road because the road is completely worn out, even I had an accident on that road last month due to those potholes. The road is bad it and the government needs to pay attention because it is our lifeline actually," she noted.
Achiro further called on drivers to be cautious and observe traffic rules to avoid accidents and loss of lives.