18 people die, meningitis suspected in Imatong State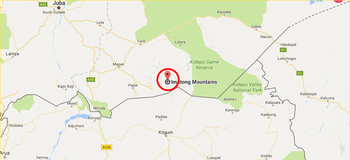 At least 18 people got sick and died in two counties in South Sudan's Imatong State recently, and government officials believe meningitis is to blame.
Meningitis is an inflammation of the membranes surrounding the brain and spinal cord. The swelling from meningitis typically triggers symptoms such as headache, fever and a stiff neck.
Imatong Governor Tobolio Alberio told Radio Tamazuj on Wednesday that 18 people died after being afflicted by a disease in Ayachi and Torit East Counties in February, which he said the local doctors have been unable to diagnose.
The top state official further said 7 death cases were first reported in Ayachi County on 18 February, while 11 others were recorded two days later in Torit East County.
Alberio said the state hasn't confirmed the disease, and that lab tests should soon reveal whether those who died contracted meningitis or not.
He added that 18 people died of suspected meningitis but samples have been taken to the laboratory to ascertain the actual cause.
"It's still under investigation," Tobolio said. "We're not sure yet if the cases are meningitis but the symptoms of the unknown diseases are similar to the symptoms of meningitis," he added.
The governor revealed that several people have been admitted to health facilities due to the unknown disease in the state.