16 people killed in a cattle raid in Tonj state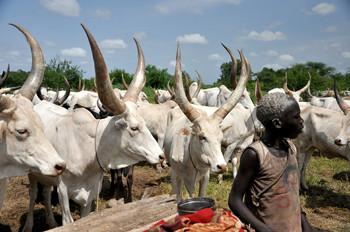 At least 16 people were killed during a cattle raid in Tonj State last week, a state official has said.
Manhiem Bol Manhiem, Tonj state deputy governor told Radio Tamazuj on Monday that youth from Jalwau County clashed with youth from northern Rumbek of Eastern Lakes State over cattle theft, in Jalwau.
He said they have been in communication with government officials from Eastern Lakes State in order to know the exact number of casualties saying they were only aware of the 16 deaths in Jalwau. Bol added that they are also consulting on the number of cattle raided from both sides.
Manhiem accused youth from Aggar community of northern Rumbek of carrying out the attack. He revealed that authorities are deploying security forces within the two counties to prevent the recurrence of such incidents.