15 South Sudanese refugees released after arrest in Ethiopia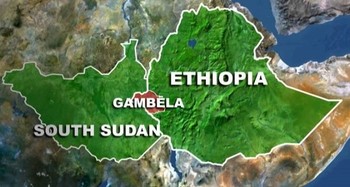 Police authorities in Ethiopia detained and then released South Sudanese refugees in Gambella region last week.
David Dang Kong, a senior SPLM-IO official allied to South Sudan's First Vice President Taban Deng Gai, told Radio Tamazuj that the Ethiopian police had arrested 15 refugees for beating an Ethiopian investor at Tharpam camp in Gambella.
He explained that the South Sudanese refugees attacked the investor after taking photos inside the camp without prior permission from camp managers.
David confirmed that the detained refugees were released after spending 21 days in detention.
Tharpam camp is being run by the Administration for Refugee and Returnee Affairs (ARRA) which assumes higher responsibilities in managing and coordinating the refugee program in Ethiopia.