15 prisoners released in Gogrial State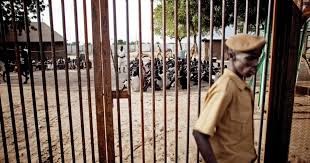 At least 15 inmates charged with different minor offenses were released from South Sudan's Gogrial State on Tuesday.
Governor Victor Atem Atem told Radio Tamazuj that the release is in line with President Salva Kiir's directives where he pardoned hundreds of prisoners serving in prisons across the country.
Atem said the pardoned prisoners including 12 men and 3 women were convicted of minor crimes.
"The prisoners were not involved in the conflict, most were convicted of cattle raiding, stealing money, one was arrested in possession of a gun in his vehicle," he added.
The governor noted that some of the inmates had a few months to finish their sentences.