15 killed in fresh inter-clan fighting over village renaming in Jonglei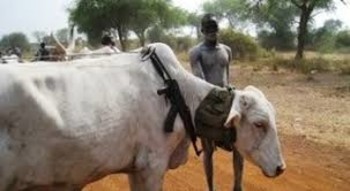 At least 15 people have been killed in fresh inter-clan clashes in Bor South County in South Sudan's Jonglei South Sudan, several government officials said.
The clashes erupted again over ownership of grazing land and the naming of a village – one clan wants its name Panweel retained while another group is seeking to have it renamed to Anuet.
The renewed fighting involved four clans of the Abii community. Nyara clan was fighting against Biong, Nyichak and Manyayiel clans in the area.
Ezra Mayom, an MP representing Kolnyang constituency in the state parliament, told Radio Tamazuj today that the inter-clan fighting started on Wednesday evening and continued until this morning, prompting the military to intervene.
"About 15 people were found dead from both sides. But the number could increase as search continues. Those wounded are yet to be taken to Bor Hospital for treatment, but the number of those wounded remains unclear," he said.
Mayom pointed out that the security situation returned to normal after the deployment of organized forces but said the locals are still living in fear and panic.
Benjamin Lam, the secretary general for Jonglei state government, also said that eight people were confirmed wounded.
Madol Ajak, a member of the Nyara clan, said eight people were killed from their side and several others are still missing.
He said the number of the wounded people remains unclear.
In December last year, at least 22 people were killed and 18 others wounded when members of the Nyara clan and other clans of Abii community fought over ownership of land.