15 killed, 28 injured in Raja clashes: Official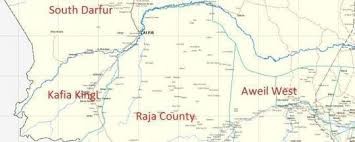 Authorities in South Sudan's Lol State said on Sunday that at least 15 people were killed and 28 others wounded after an attack by rebels in the western town of Raja.
Lol Minister of Information Omar Isahaq told Radio Tamazuj that at least 10 civilians were killed and three others wounded during clashes between government troops and rebel forces in Raja town on Friday afternoon.
He further said five government soldiers were killed and 25 others wounded in the attack in Raja town.
Omar, who is also the state government spokesman, claimed that their forces killed at least 58 rebels and wounded three others within the town.
He pointed out that the recent fighting displaced a large number of people. However, he said the government plans to bring them back to the town.
Rebel officials in Raja town could not immediately be reached for comment.
The UN Mission in South Sudan (UNMISS) called upon warring parties in the country to show restraint in the face of an escalation in violence and remember their responsibility towards protecting civilians from conflict.
UNMISS further said fresh fighting has broken out between government troops and opposition forces in a number of locations including Raga in the west of South Sudan, Waat in Jonglei to the east and in the area of Wunkur and Tonga in the northern Upper Nile region.