138 uprooted villagers leave Firga Camp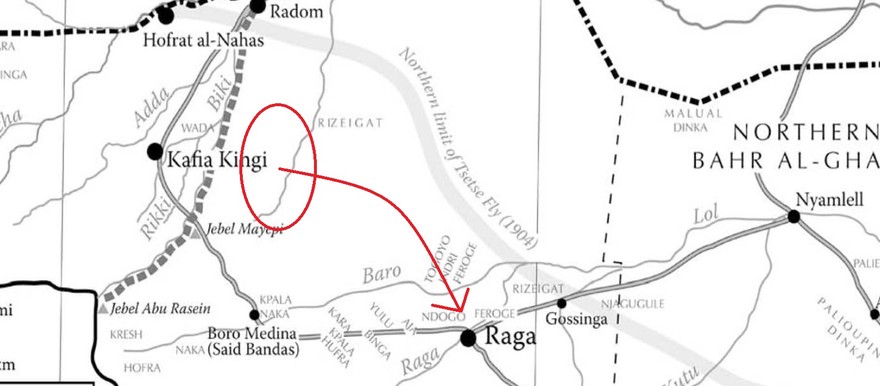 Scores of villagers uprooted from their homes around Sere Malaga in the western Bahr al-Ghazal have left Firga Camp and moved onward to Raja town.
They have found conditions at Firga Camp intolerable, after a stay of several months ever since their flight last year from the front line between the Sudanese and South Sudanese armies.
"We have no food and our lives are in danger – that is why we are leaving the camp," said one migrant. He told Radio Tamazuj that he arrived to Raja as part of a group of 138 who left Firga.
The camp near the disputed Kafia Kinji enclave was hosting about 4000 refugees, both Sudanese and South Sudanese. It is inaccessible to vehicles during much of the wet season.
Ibrahim Isah, the head of a family recently arrived in Raja town, explained that he left his home last year during the conflict between the two armies. He took his family to Firga, expecting better conditions.
The situation in Firga was worse than Sere Malaga, he said. "Life in Firga is difficult and there is no food or other services, that is why we moved to Raja looking for our survival," he added.
Villagers living in the Firga Camp are prevented by South Sudanese soldiers from going far into the bush to gather wild foods such as roots. "Once you are seen in the bush, the SPLA will suspect you of defecting to Sudan," said Isah.
The two factors that drove the group toward Raja were the shortage of food and the military measure to prevent camp dwellers from moving into the bush.
"We are southerners and we have nothing to do with the Sudan – so why should our own people suspect us?" protested the old man.
Matthew Arkangelo, a field officer for the national relief commission, told Radio Tamazuj in Raja that the new group consists of 138 individuals in 27 families. They came by foot about 90 km to reach Raja.
He explained that the relief commission registered the group but have no help to give to them. A delegation from the International Committee of the Red Cross visited, however, and after making an assessment promised to bring tents but not food.
Map source: The Kafia Kingi Enclave: People, politics and history, by Edward Thomas (Rift Valley Institute); red highlights added.