136 IDPs from Besselia arrive in Wau PoC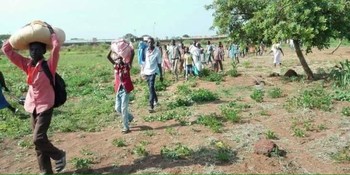 File photo
About 136 internally displaced persons, mostly women and children from Mboro area in Besselia County, have arrived in the UN Protection of Civilians' site (PoC) in Wau town last week in search for food, a camp manager said.
Reportedly, at least 13 people died from hunger recently in Besselia County in Wau state.
Juma Suleiman, who is in charge of the UN camp in Wau, told Radio Tamazuj yesterday that the new arrivals were experiencing bad humanitarian conditions due to acute shortages of food and medicines in Besselia County.
He called on humanitarian organizations operating in Wau town to assist the new arrivals as soon as possible.