13 traders arrested in Blue Nile accused of SPLM-N collaboration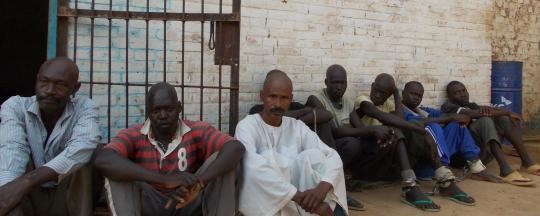 Security forces in Kurmuk, Blue Nile state arrested 13 traders on Monday evening following fighting between the Sudan Armed Forces (SAF) and Sudanese rebel group, SPLA-N, around the south of the town last week.
Sources told Radio Tamazuj from the area that security officials stormed into a house belonging to some of the traders on Monday evening and arrested 13 men. Six of the men are named as brothers, Amin Arab and Nabil Arab as well as Jafar Abu Hijar, Yasin Yusuf, Fadlallah, and Nimeri Ibrahim. RadioTamazuj was not able to obtain the names of the other men although sources confirmed that they are missing.
They are reported to be detained within the town of Kurmuk and are accused of collaborating with rebels.
"The arrest was due to charges that the traders were collaborating with the Blue Nile rebels in the recent attacks on SAF positions in Blue Nile state," sources claimed before adding that harassment and detention of citizens in the region continues.
The government of Sudan began fighting the SPLM-N in Blue Nile state last year although neighbouring South Kordofan state has been suffering similar conflict since 2011. There have been complaints in both areas of harassment of citizens and detention without trial.
Related coverage:
Security forces prevent rights group from holding press conference (27 February 2013)
Sudanese lawyers visit SPLM-N detainees in Damazin (21 February 2013)
Civilian complaints over emergency law in Blue Nile (19 February 2013)