WESTERN LAKES -
16 Feb 2018
10 killed, 32 wounded in tribal clashes in Western Lakes state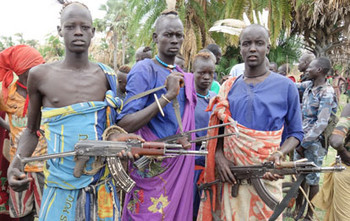 At least ten people were killed and 32 others injured in inter-clan clashes between Manuer and Gak communities of Western Lakes state on Monday.
Speaking to Radio Tamazuj on Thursday, the former commissioner of Alur County, John Bilieu, said that the clans clashed during a revenge attack.
Matur Chut, the governor of Western Lakes State confirmed the clashes saying there have been casualties on both sides but he was yet to receive a final report on the exact number of casualties.
The governor urged his citizens to stop fighting amongst themselves.