10 gang members jailed for 2 years in Bor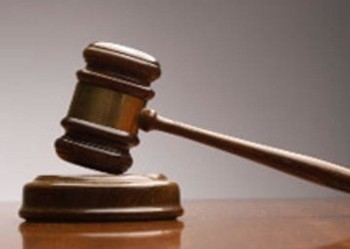 A court in Bor town of Jonglei state on Monday sentenced 10 gang members to two years imprisonment each after they were found guilty of public nuisance.
The convicts, belonging to gangs locally known as 'Niggers' and aged between 21 and 34, were arrested during a police crackdown over the weekend.
"The Bor County Court judge Enoch Deng Anyuat sentenced each of the 10 to two years imprisonment, starting from Monday. They were arrested by the police on Sunday for raging havoc in the town. Based on the evidence presented by the police and investigation by the court, they were found guilty of public nuisance and terror under section 177 and 245 of the Penal Code Act 2008," Mach Wel, the county court controller, told reporters in Bor Tuesday.
The court official also pointed out that the court confiscated all the weapons the convicts had been arrested with.
"They were found possessing pangas, knives, and even grenades. The court confiscated those items," Mach said.
A youth who identified himself only as John for fear of reprisal welcomed the verdict saying it will help deter his age mates who are part of these groups. He admitted that Bor has seen relative calm without robberies over the past few days after the crackdown on the gangsters.
David Garang, a civil society activist in Bor, urged the government to intensify its crackdown, saying the recurring gang violence is wreaking havoc in the town.
The activist also called for the establishment of a vocational training center for the gang members to be enrolled so that they can gain skills for their self-sustainability.