1-day lawyers strike after National Security raids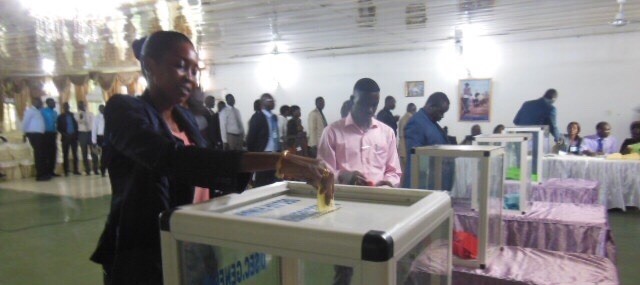 Lawyers have boycotted court sessions today in protest of raids by National Security Service personnel against Bar Association elections on Monday in both Juba and Wau.
Security personnel yesterday confiscated ballot boxes used by the Bar Association in voting for leadership positions. They also temporarily detained a journalist covering the occasion and forced him to delete photographs from his camera.
James Sabino Ajawin, chairman of the lawyers' association's election committee, told Radio Tamazuj today that the security service still has not returned the ballot boxes seized yesterday.
He said the bar association boycotted court sessions today after deciding on a one-day strike to protest the interruption of their election yesterday.
Ajawin challenged the authorities to produce a legal explanation or written court order showing why they halted the elections. He pointed out they showed no written order to the lawyers when they disrupted their election proceedings yesterday.
Photo: Bar Association elections in Juba, 9 February 2015