1,500 displaced by W Bahr el Ghazal insecurity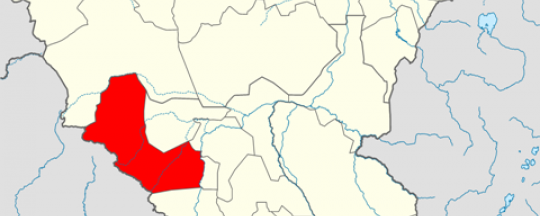 Insecurity at the outskirts of Farajallah town in South Sudan's Western Bahr el Ghazal state has forced an estimated 1,500 people to flee from their homes, according to a local official.
Farajallah area has seen significant military tensions since defected army troops passed into the area from elsewhere in the state. The people who have fled villages there are said to be living in poor conditions in the town.
Taban Angelo Biajo, the Wau County Commissioner, told Radio Tamazuj on Friday that insecurity has paralyzed normal economic activities in Farjallah area, explaining the defection within the ranks of the SPLA soldiers in Mapel Military Training Centre last April has caused tensions and security concerns in the area.
If the situation remains as such it will definitely affect the planting season this year, according to the official. He accused the defected troops within the state of burglarizing citizens' property and kidnapping women.
However, Angelo claimed the security situation in remote neighborhoods recently improved following the deployment of security forces there.
The governor of Western Bahr el Ghazal State Rizig Zachariah Hassan has ordered the organized forces to pursue the rebels after the arrival of reinforcements from Lakes State to back up the force already deployed in the state.
Related coverage:
Four SPLA generals among defectors in Wau (28 Apr.)
Governor strongly denies Mapel massacre claims (28 Apr.)
Fighting at South Sudan's Mapel army base (25 Apr.)