1,000 South Sudanese to be deported from Sudan next Saturday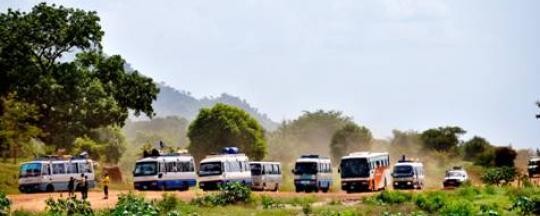 The Humanitarian Aid Commission (HAC) in Khartoum state has begun with preparations to deport 1,000 South Sudanese returnees to their respective final destinations in the various South Sudanese states. The deportations are scheduled to start next Saturday.
In a press statement, HAC commissioner Mohammed Al Sennari Mustapha said that deportation fits within the commission's framework of voluntary return of the citizens of South Sudan.
Mustapha explained that the commission has completed with the necessary arrangements in terms of provision of food and health supplies. It has also assignment a specialised medical team to escort the returnees to the border in the Upper Nile region.
He noted that the deportation process was funded by Osman Al Kajam a prominent Khartoum businessman, and praised the "great patriotic deed" rendered by Al Kajam, as well as "his good cooperation with the commission".