Yei governor promises to protect press freedom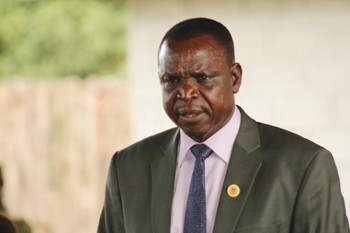 File photo: David Lokonga Moses
The governor of Yei River State David Lokonga Moses has pledged to guarantee media freedom and the freedom of expression in the state.
Since 2016, several civil society groups and journalists left Yei following security threats.
Speaking to Radio Tamazuj today, Governor Lokonga urged the media to continue to operate, saying press freedom is essential as a catalyst for good governance in the state.
"The civil society and the media speak on behalf of the voiceless. The truth must be given room because they represent the voiceless. As a governor, they must speak out issues affecting the people as we struggle to bring back the glory of Yei and we have to accept the freedom of speech as people of Yei," he said.
The state official encouraged press freedom and urged the media and civil society activists to work together with the government of Yei in attempt to address issues affecting the people of the state.
"Let's join hands and do more for the people of Yei as we work for total peace and stability in the whole state," he said.