Ugandan journalist released after being detained in Yei for 6 months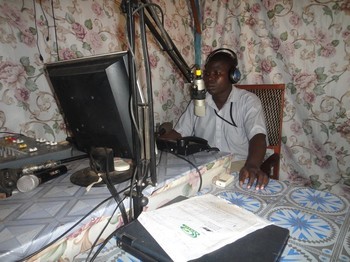 Yei authorities released Ugandan journalist King Martin Omalla from custody on Wednesday last week, more than six days after he was detained.
Omalla, who worked for Liberty FM-90.0 in the town of Yei, was detained by police authorities after differences over money with one his colleagues who is a native of Yei.
King Martin told Radio Tamazuj today that he was jailed and released without any access to any legal assistance. He said his life in detention was very difficult due to lack of food and medical services.
"Feeding was a big problem and medication was also another difficult thing. Prison is not a good place to live in. There are many young South Sudanese in the prison without access to Justice and by the time they are proved innocent, they have completed prison sentence," he said.
King Martin appreciated the media, journalists' union, human rights organizations and civil society activists for advocating for his release.