Road robberies on the rise in Raja: official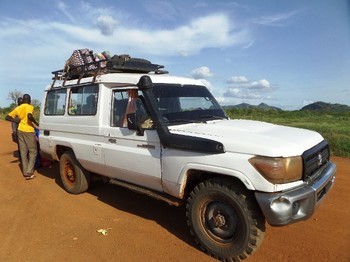 The mayor of Raja town in South Sudan's Lol State said gunmen attacked a truck belonging to traders between Sopo and Mangayat, stealing valuables but no casualties reported.
Speaking to Radio Tamazuj on Monday, Al-Amin Janga accused opposition forces in the area of being behind the attack. He said the groups obstructed the truck, and at gunpoint, took all the goods from the truck and freed the drivers and passengers.
Janga noted that this was not the first time such an incident happened in the same area. He revealed that a smiliar incident occurred last month in which some civilians were killed.
The municipal official pointed out that that the armed opposition are launching the attacks to threaten traders from brining goods from Wau and Aweil into Raja, a situation he said is affecting the people of Raja town.