Rebels accused of launching attacks on Gany County, Northern Liech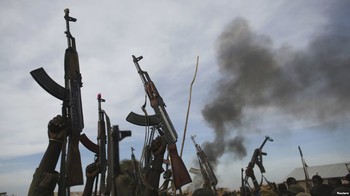 Northern Liech's security adviser on Monday accused rebels loyal to former vice president Riek Machar of launching attacks on Gany County on September 7.
Security adviser Gordon Malou said rebels attacked the area of Gany on Thursday and clashes continued from morning until evening.
He pointed out that the incident resulted in the killing of at least 28 people and wounding of 33 others from their side. He added that the attackers burned down houses and raided cattle.
The security adviser claimed that over 100 rebel forces were killed in the clashes, saying many families fled into the bush due to the clashes.
SPLA-IO deputy military spokesman Lam Paul Gabriel denied knowledge of clashes between their forces and government troops in Gany County.
Radio Tamazuj could not independently verify government's claims.