Political parties' alliance in Juba invited to peace consultations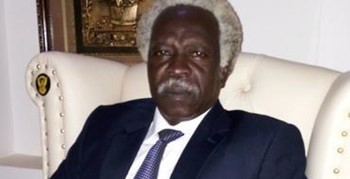 Photo: Kornelio Kon
South Sudan's national alliance of political parties in Juba said they have received an invitation letter from the IGAD mediation to the planned intensive consultations in Addis Ababa.
The Intergovernmental Authority on Development (IGAD), which is mediating the South Sudanese peace process, has called for one more around of Intensive Interlink Consultations in Addis Ababa. The consultation is scheduled for 16-18 June.
Kornelio Kon, leader of the alliance, told Radio Tamazuj that they received an invitation letter on Monday afternoon to attend the upcoming intensive consultations on the peace process.
Kon, who is also the deputy minister of agriculture, said they welcome the IGAD bridging proposal for peace in South Sudan.
He called on the SPLM party led by President Salva Kiir and the opposition to work seriously for peace in the country.
Separately, an umbrella of South Sudan's opposition political parties led by leader of the People's Liberal Party (PLP), Peter Mayen Majongdit complained that they have not received an invitation letter to attend the intensive peace consultations.