Over 10 watery diarrhoea cases recorded among displaced people in Lol State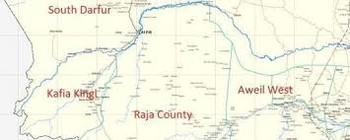 Authorities in Lol State on Wednesday said that over 10 cases of watery diarrhoea have been recorded among the conflict-displaced people who fled to Khor Shamam and Dileiba areas after the recent attack launched by rebels on Raja town.
Speaking to Radio Tamazuj on Wednesday, Omar Isahaq, Lol Minister of Information, said that more than 4,000 local residents in Raja fled to Khor Shamam and Dileib areas after clashes between government troops and rebel fighters in the town last week.
He pointed out that the conflict-displaced people are currently facing dire humanitarian conditions. "The displaced people are facing lack of clean drinking water, that's why there are more than 10 cases of watery diarrhoea," said Isahaq.
The official revealed that the state ministry of health plans to send a medical team to help the needy people in those two areas.