Gogrial governor seeks coordinated disarmament to curtail cross-border raids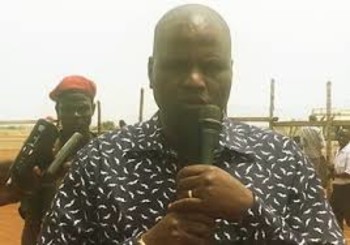 The governor of South Sudan Gogrial State said members of civil society groups and security experts want the leadership at all levels to come together and review measures to deal with cross-border security challenges.
Governor Gregory Deng Kuac emphasized in an interview with Radio Tamazuj on Tuesday that the current cross-border raid measures in the state have not adequately tackled this challenge because of persisting security challenges facing the country.
"When there is a presence of armed groups in one of the states or hostile armed youth who are not under the control of the local authorities in that area, then their activities become a security challenge to other neighbouring states and this has been what the people of Gogrial have been experiencing for a very period of time," said governor Gregory.
The top state official said inter-communal fighting, cattle raiding and revenge killings remain a big challenge in the country." It keeps on reincarnating despite fervent efforts to cut off its arteries," he said.
He called on community leaders in the state to work together with the state government to foster peace and reconciliation at the border areas, saying instability in the country has obviously bred inter-communal feuds that have crossed borders.
Gregory pointed out that the existence of porous borders was causing vulnerability to cattle raiding activities. The practice, he said, has been worsened by lax security measures at border points while limited technology and resources undermine detection and early warning to foil major attacks.
He said fight against cattle rustling and inter-communal violence has been a patchwork of successes and failures but "the recent violence has reminded everyone that fresh impetus must be injected to conquer this evil."