Dinka Malual, Misseriya peace meeting to begin in Aweil East next week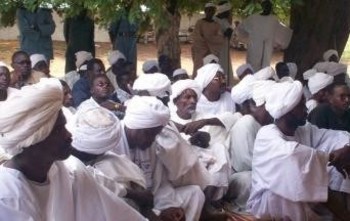 An annual peace conference between the Misseriya and Dinka Malual tribes is expected to be convened next week in Northern Bahr el Ghazal state in South Sudan, according to a South Sudanese official.
The herders from Sudan are expected to stay with their herds up to five or six months in the northern border state of South Sudan, after which they will take them back to their homeland in West Kordofan
William Kolong, representative of South Sudan's peace commission, told Radio Tamazuj on Tuesday that the annual meeting will take place from 10 to 12 December in Aweil East.
The pointed out that the annual meeting will discuss issues pertaining to grazing and social peace between the two tribes.
William noted that the upcoming peace conference will also try to adopt tough penalties toward anyone who violates their peace agreements.