Civil servants in Gogrial state receive salary increase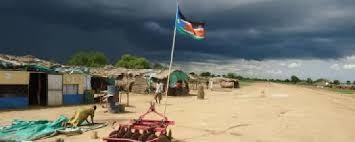 Authorities in Gogrial State, one of South Sudan's newly created states, said they have started paying increased salaries to civil servants per the decision of the Council of Ministers in Juba that increased the salaries of staffs owing to devaluation of the South Sudanese pound.
Speaking to Radio Tamazuj on Thursday, partners' coordinator at the state ministry of education, Kuanyin Wek, said they wanted all government employees to be happy by increasing their salaries in line with rising prices at the market.
Meanwhile, Akol Wek, who is a chief coordinator of the state government in Juba, confirmed that the state government has already started paying its civil servants with increased salaries.
"Yes, the government is paying salaries to the employees with increment. This is the implementation of the circular by the national ministry of public services," he said.
"Teachers, health workers, agriculture extension workers and other employees from public service institutions, filled with nationalism and love of their professions could be willing to work at low salaries but the problem is the increasing prices in the country," he said.
However, Akol did not say how much the salary has been increased for each employee and from which category.