Child dies of 'food poisoning' in Tonj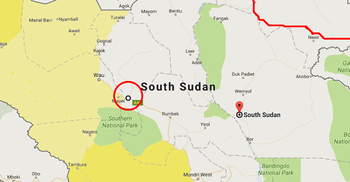 A child died of suspected food poisoning after eating cassava in South Sudan's Tonj state on Sunday, a medical officer said.
Medical officer Marial Moses told Radio Tamazuj on Monday that other four children were eventually recovered after being admitted at Tonj Hospital.
Moses pointed out that relatives of the children said they are sure the food poisoning had caused the child's death. He urged the people of Tonj to take patients to hospital whenever there are any emergency cases.