17 people die of cholera in Vertet County, Boma state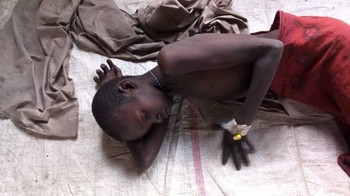 File photo
At least 17 people have died of cholera in Vertet County in South Sudan's Boma state two weeks ago, a local official said.
Vertet County Commissioner Joseph Giro told radio Tamazuj on Friday that cholera infection has been reported in different areas in the county. He confirmed that at least 17 people have been reported killed by cholera disease.
He urged that the World Health Organization and other health agencies to send medical teams to control the situation in the area.
The International Organization for Migration (IOM) on Wednesday said as the rainy season progresses in South Sudan, rapid responses are critical to stemming the cholera outbreak that has affected the country for over a year.
Cholera is an infectious disease that causes severe watery diarrhoea, which can lead to dehydration and even death if untreated. It is caused by eating food or drinking water contaminated with a bacterium called Vibrio cholerae.