Two killed, three wounded in Tonj State cattle raid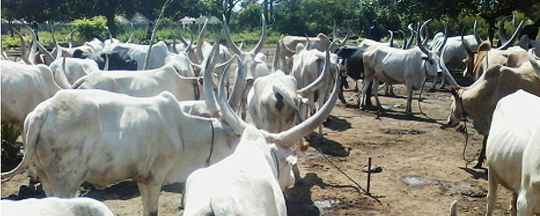 Authorities in Tonj State say at least two people were killed and three others injured during a cattle raid in the state on Friday.
Speaking to Radio Tamazuj the state information minister William Wol Mayom said an armed group allegedly from neighboring Wau State attacked Bolkok Village of Wanhalel County of Tonj State.
He added that about 25 heads of cattle were stolen during the attack.
"The opposition in Wau is the one who attacked the people in Wanalel because the area is located on the border near the opposition-controlled areas of Wau," Mayom said.
Last month, cattle keepers from Tonj state launched an attack on the villages of Kwajena and Alur Counties of Wau State, killing more than 15 people including women and children.