IGAD invites Malong for consultative meeting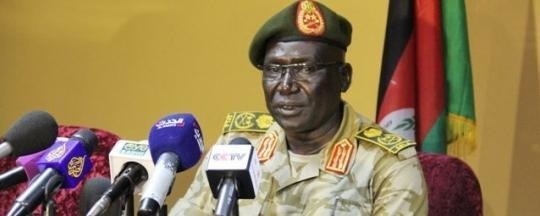 The Intergovernmental Authority on Development (IGAD) has invited South Sudan United Front (SSUF) leader, Gen. Paul Malong for a consultative meeting next week.
The meeting is scheduled to take place in Nairobi, Kenya on March 11.
"The purpose of the meeting is to discuss modalities for your participation in the implementation of the R-ARCSS, [Agreement on Resolution of the Conflict in South Sudan] and the peace process," partly reads a letter from IGAD's Special Envoy to South Sudan, Ismail Wais.
The meeting is a follow-up of the December 2018 consultations it held with Malong, during which during the latter expressed his support to actively engage in the peace process.
A number of principles, the regional said, would guide the framework of their discussions with the former South Sudan army chief.
IGAD further said there will be no renegotiation or reopening of the revitalized peace deal and that it only recognizes the old groups or as at the peace forum.
"Any new group will not be admitted into R-ARCSS, except through the R-ARCSS framework," notes the letter seen by Radio Tamazuj Monday.
Meanwhile the regional bloc said any group unwilling to join the revitalized peace deal and whose activities impede its full implementation shall be considered as a "spoiler" and held accountable.
It further said any activity attributable to forces allied to a non-signatory group shall be deemed duly authorized by the leadership of that group.
In September last year, South Sudan's warring factions signed a revitalized peace agreement to end the country's civil war. The revitalized peace accord stipulates that there shall be a transitional government formed after eight months of the pre-transitional period.
In November last year, the IGAD Council of Ministers directed the IGAD Special Envoy for South Sudan to reach out to any warring groups who are not signatories to the peace deal. The East African regional bloc warned that the non-signatory groups would "be categorized as spoilers of the peace process" if they reject peace.