US warns Security Council Blue Nile and South Kordofan situation could deteriorate to famine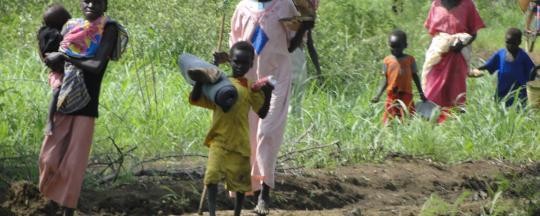 Susan Rice, the US Ambassador to the UN, has warned the situation in Blue Nile state and South Kordofan could reach famine, if Khartoum continues to refuse humanitarian aid.
After a meeting of the UN Security Council Rice in a press statement said there is a severe humanitarian crisis taking place in areas next to the border with South Sudan.
If aid doesn't enter the area by March, she warned, both areas would be on their way to suffering from widespread famine.
The Ambassador said the Sudanese authorities should treat the situation with more urgency.
She also held them responsible for the worsening crisis in the region, for their refusal to allow non-governmental organizations, international aid groups and UN agencies to provide assistance to the region, as well as their part in continuing confrontations and unresolved political issues.
Daffa-Alla Elhag Ali Osman, the Sudanese Ambassador to the UN rejected the US accusations, saying the humanitarian situation in South Kordofan and Blue Nile state is 'normal'.
He condemned Rice's statements describing them as 'crocodile tears' and saying there is nothing unusual happening. Osman stressed the Sudanese government will cooperate to ensure humanitarian supplies to those in need in those areas, except those where rebels are based.
A Sudan People's Liberation Movement spokesman in Blue Nile, Suleiman Osman Hamid, said the Sudanese ambassador is lying and in denial of what is happening on the ground.
In an interview with Radio Tamazuj, the spokesman said tens of thousands of Blue Nile state citizens were living under only trees for shelter in Blue Nile as well as Ethiopia and South Sudan.
He said the rejection of aid organizations to enter the region helped the Sudanese government to cover up their crimes of looting, rape, burning, killing and displacement of civilians.
The UN estimates violence in the region has already forced 417,000 people to flee their homes, with more than 80,000 arriving in South Sudan.
Rights groups say refugees and local populations are periodically subjected to air raids and fighting.