UN head praises agreements between Misseriya and Dinka Malwal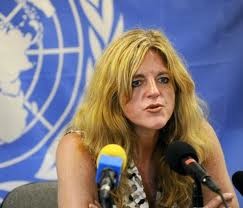 The UN head of mission for South Sudan, Hilda Johnson praised recent civil agreements for peaceful coexistence signed between the Misseriya and Dinka Malwal, to share the border areas of Upper Nile and Northern Bahr Al Ghazal in South Sudan.
Although these agreements are not the first of their kind, Johnson also commended efforts amid groups living either side of the border to take actions to solve their issues.
She pointed out that the search for common issues amongst groups living near the border or grazing in the area lays the foundation for peace between Sudan and South Sudan.