Sudan describes security in South Kordofan as stable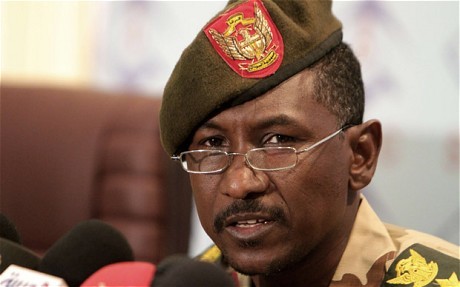 Spokesman for the Sudan Armed Forces (SAF), Al Sawarmi Khalid Saad has described the security situation in Bahr Al Abyad, South Kordofan following recent events as 'stable'.
Saad said the SAF is continuing to sweep the area for rebels and denied that the Sudan People's Liberation Movement North had taken over Bahr Al Abyad, Toroge or Al Ahamir.
He confirmed clashes had occured between the SAF and the SPLM-N.
The Sudan Revolutionary Front, a coalition of opposition movements, claimed earlier this week to have taken full control of Toroge and Al Ahamir, as well as the locality of Buram.
In Khartoum, the parliamentary security and defence committee ruled out a need to impose a state of emergency in South Kordofan.
The governor of South Kordofan, Ahmed Haroun reported to the committee saying the state has the capacity to manage security measures for the area.
He said the legal status of the state can be reviewed if the situation changes.
After meeting with Haroun yesterday, the chairman of the parliamentary committee Kamal Obeid, told reporters the committee's intention to meet with the ministers of defence and interior affairs, as well as the director of the National Intelligence and Security Services to discuss the situation in South Kordofan.
He also said Haroun confirmed the armed forces were in control of the state and had managed to repel threats, including groups with 'foreign agendas'.