South Sudan threatens to deploy troops to border areas, warns Sudan against waging war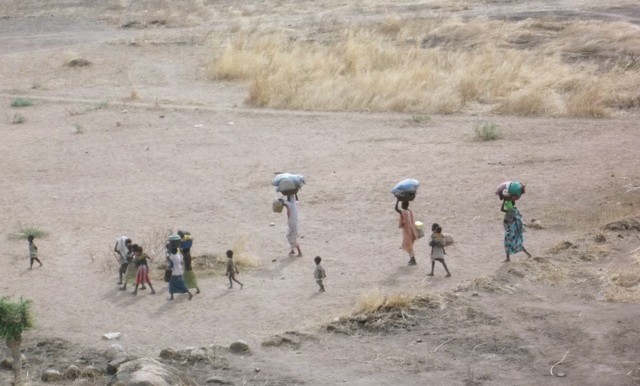 On Monday President Salva Kiir announced that the South Sudanese army will deploy along the border with Sudan, calling on the army and the people of South Sudan to be cautious and prepare to defend the country's territory, sovereignty and resources.
Addressing the army at Bilpam base in Juba, Kiir said President Al Bashir's words 'the climate now is closer to a climate of war than one of peace,' amount to a declaration of war.
He said 'Al Bashir's deployment of troops to the border areas show Khartoum's intention to invade the South and reclaim the territory by force after losing oil.'
Kiir warned Khartoum against waging a war with the South and advised President Al Bashir to surrender to the International Criminal Court rather than enter Sudan into more trouble with the international community.
He also called on the people of South Sudan to respect the interests of Sudanese citizens residing in the state.