South Sudan peace signing delayed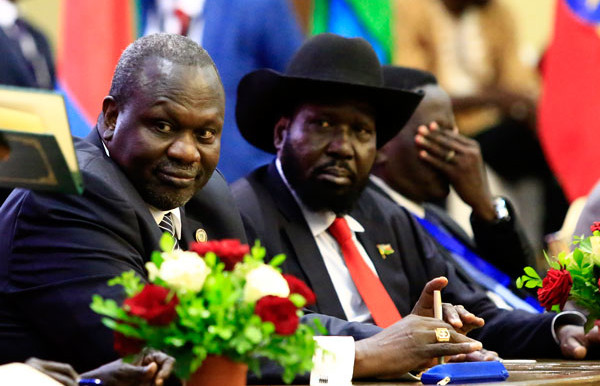 The initialing of the peace agreement was delayed in Khartoum on Monday after some of the parties failed to submit their observations and other others reject the document, a government spokesman said.
Information Minister Michael Makuei told reporters on Monday night that the parties would sign the agreement on Tuesday. The South Sudanese official said some of the groups rejected the document.
For his part, Sudan's Foreign Minister al-Dirdeiry Mohamed Ahmed said the signing would take place on Tuesday morning.
Meanwhile, Edmund Yakani, the Executive Director of the Community Empowerment for Progress Organization (CEPO) said the initialing of the peace agreement was delayed on Monday over the issue of states.
He expected the parties to initial the document today morning.