South Sudan asks UN for investigation in Abyei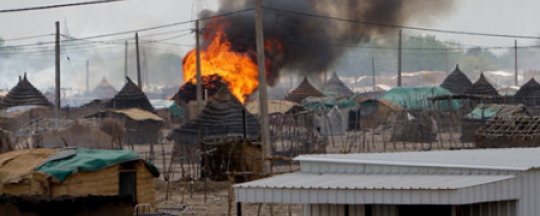 A senior member of South Sudan's ruling Sudan People's Liberation Movement (SPLM) Luka Biong has made a formal complaint about the Sudanese government to the UN Human Rights Commission and the special envoy of the Secretary General.
Biong called for an investigation into violations in Abyei, and filed a complaint on behalf of the Dinka Ngok to the UN Commission for genocide and racial discrimination which exists under the body of the Human Rights Commission to produce a comprehensive report on the humanitarian crisis in Abyei.
He demanded the Commission assemble a team to investigate violations in Abyei that began last year following the re-focusing of the region and withdrawal of armed forces.
He said he expected Sudan to comment or clarify what is happening in Abyei.