South Kordofan -
29 Jan 2012
Satellites show Sudan's plan to launch attack in South Kordofan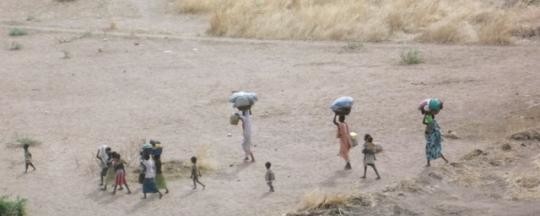 The US based Satellite Sentinel Project, that monitors military build up and fighting in Sudan, has warned recent pictures show the Sudanese government cutting off main roads to Kauda in South Kordofan where 20,000 live.
Sudan accuses residents in South Kordofan of siding with rebel groups following the independence of the south in July 2011.
The project's analyst said the images show a number of new roads for military services to station and deploy weapons.
In recent months, Sudan has carried out many ground and air attacks on the Nuba Mountains area causing the displacements of tens of thousands and forcing many to flee into South Sudan.
The UN expressed concern about the situation to Khartoum, and has denied the requests of UN relief workers to enter the area to provide assistance.