President Bashir releases oil tankers belonging to South Sudan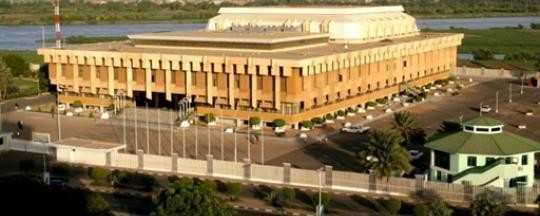 On Saturday President Omar al-Bashir announced the ships currently docked at Port Sudan belonging to South Sudan would be ready to leave on Tuesday following the signing of the Framework Agreement.
The deputy chief of the government's negotiating team, Sayed al-Khatib said the oil tankers at Port Sudan will be released to ease tension between the two countries.
In a press conference following talks in Addis Ababa, al-Khatib said President Bashir is ready to release the ships as a gesture of goodwill, to try to end the stalemate between them.
He said Sudan would pave the way to sign an agreement and suspend the process of stopping oil production.
Minister for the Council of Minsters for South Sudan, Deng Alor rejected the terms put forward by Khartoum and said Juba would only pay $ 4 billion to the Sudanese government over four years for use of the infrastructure in Sudan.
He said they are continuing the process of shutting down oil production, stating wells in northern Upper Nile state closed down yesterday.