Heiban teacher: 'I did not think the plane would strike'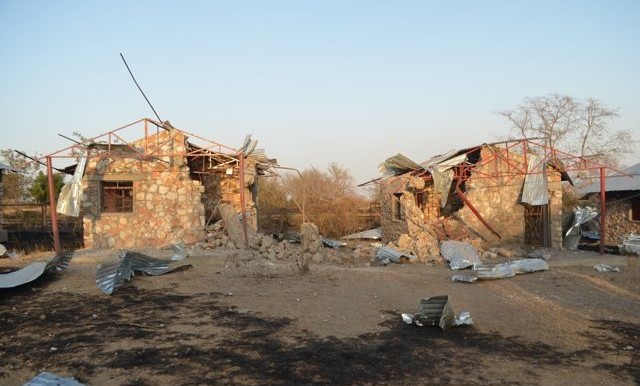 More details have emerged form witnesses about the bombing of a Bible College in the town of Heiban, in South Kordofan last week.
A witness told Radio Tamazuj, 'I heard an Antonov bomber plane pass over my location near the town of Heiban, an area controlled by the Sudan People's Liberation Army North.'
''The plane circled Heiban, dropping two bombs each time it circled. A total of eight bombs were dropped. Once it ended I traveled to Heiban to inspect the damage.'
'All the bombs landed near a Bible College that was constructed by the Samaritan's Purse one year ago. One bomb landed in the compound of the College completely destroying two buildings.'
Even though the College was full of students, teachers and some of their families, no one was injured.
One of the teachers at the school said he was working in his office when he heard the plane overhead.
He 'did not think the plane would strike, and then a first bomb fell just west of the compound. Everyone lay down as the plane bombed several times.'
The teacher added, 'I don't even know where my wife and children are because they ran for safety near the mountain.'