Ex-SAF South Sudanese soldiers protest in Khartoum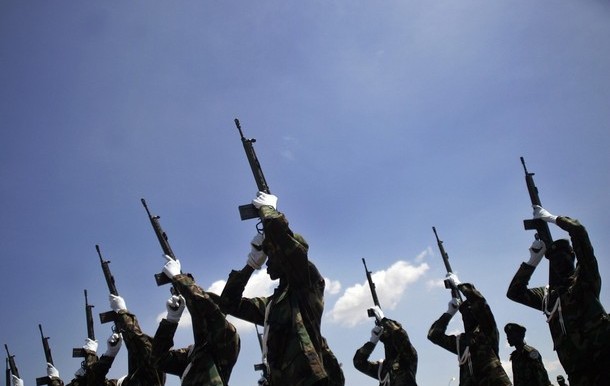 South Sudanese ex-fighters of the Sudan Armed Forces held a protest on Wednesday on Africa Street in Khartoum to demonstrate against the delayed payment of owed pensions.
Sources said the crowed chanted 'we want our rights' and were met with police using tear gas to disperse the crowds.
The protestors were promised payment of pensions on January 15, but were told they had been postponed until February 15.
However yesterday when they visited the military authorities they were notified the date had again been delayed.
The group of demonstrators closed down Africa street for several hours and demanded the presence of the Minister of Defence, Abdul Rahim Mohammed Hussein.
Military spokesman Alsoarma Khaled Saad said in a press statement that the number of South Sudanese let go from the SAF still to claim their pensions is around 100.
He said administration problems were causing the delay, as Khartoum was still waiting to collect files for ex-soldiers located across various states in South Sudan.
The Director-General of the National Fund for Pensions Magda Mohammed Mahjoub said the Fund was committed to paying benefits to 7,000 workers from South Sudan following the separation last July.
He said the Fund was set to pay 40 million Sudanese pounds in pensions to ex-workers, but this is expected to rise to 60 million SDG following the arrival of files from South Sudanese states.