Abyei Committee fails to break deadlock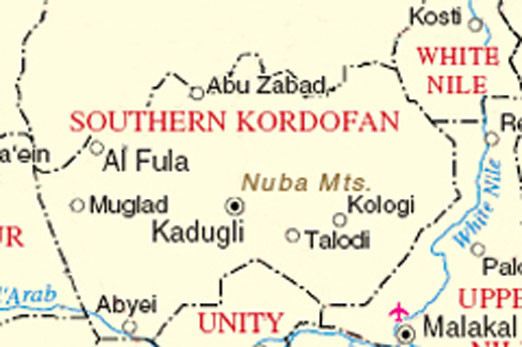 The Abyei Joint Oversight Committee held it's first meeting on Wednesday to discuss the administration of Abyei, a source told Radio Dabanga.
The Committee, made up of delegations of Sudanese and South Sudanese officials, was led by El Khair Fahim and Dr Luka Boing.
Formed as part of the Addis Ababa agreement, it failed to break the deadlock over Abyei. The Southern delegation demanded that the Sudanese government military forces pull out of Abyei fully. They would only accept the presence of UN peacekeeping forces from Ethiopia
The Sudanese officials asked to maintain the presence of military and civilian police forces and to hold the Head of the Legislative Council position of the Abyei administration, said the source.
The Committee agreed to raise these problems to President Omar Al Bashir and President Salva Kiir to try to find a solution.
UN reaction
UN Secretary-General Ban Ki-moon warned that the tension caused by the continuation of the deadlock, could lead Sudan and South Sudan to return directly to war. Ban Ki-moon demanded that both governments remove their troops.
The United Nations Security Council decided to extend the mandate of the Ethiopian peacekeepers for a further six months.
Ban Ki-Moon said that there was concern about the lack of committment that Khartoum and Juba were showing to the agreements they had signed.
The presence of Sudanese troops in Abyei he continued, was taking shape as an occupation.
The Sudanese armed forces described these accusations as 'not fair.'