450,000 people displaced in Blue Nile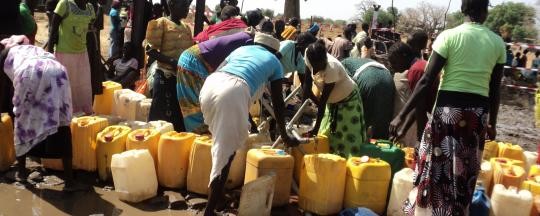 Officials of humanitarian aid in the Sudan People's Liberation Movement (SPLM) estimated the number of people displaced inside Blue Nile from Kurmuk and Pao and parts that are solidair to be around 450,000 displaced people. Estimates of the number of people fleeing as refugee in the neighboring Upper Nile in South Sudan are between 105,000 to 110,000 people.
Hashim Aworta, an official from the SPLM humanitarian aid told radio Tamazuj that the number of refugees who were registered did not exceed 30%, indicating that the number of refugees who are now in Ethiopia could be between 35,000 to 40,000 refugees from Blue Nile.

Hashim Aworta appealed to humanitarian organizations to speed up humanitarian aid to the refugees in need in camps in Upper Nile. Hashim described the situation of the displaced people in the Blue Nile as very difficult and lacking all kinds of services from health, treatment and food, in addition to a stop in teaching in the southern regions of Blue Nile state.