133 people suspected of crimes in Blue Nile state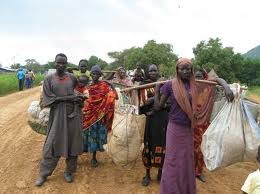 The Sudanese ministry of justice has completed investigations into events in Blue Nile state.
An official declared there are 133 people suspected of formenting crimes against the state to undermine the system, killing, looting and robbery.
All crimes carry maximum penalties of execution is defendants are found guilty.
The Legislative Council of Blue Nile also reportedly dropped Council membership for a number of employees belonging to the Sudan People's Liberation Movement North.