Yirol lawmaker reports rising crime rate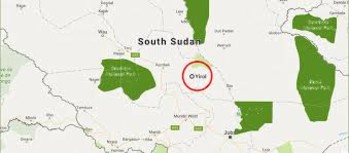 A legislator in South Sudan's Eastern Lakes State said they are witnessing rising crime rate due to harsh living conditions in the state.
Speaking to Radio Tamazuj on Sunday, the chairperson of the parliamentary committee for information, Marial Amum expressed concerns about increasing criminal activities in the state.
He explained that families are unable to afford the little food items in the market, causing cattle raids and rampant insecurity in the state.
Amum pointed out that many hungry people have been admitted to Yirol Civil Hospital. He called on both the state and national governments to bring provide food for the people of Eastern Lakes state.