Women in talks urge mediation and parties to deliver an inclusive agreement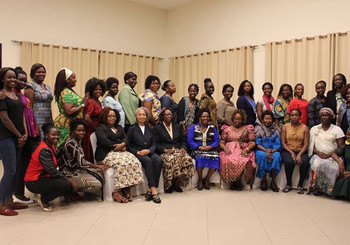 A group of non-partisan South Sudanese women representatives to the IGAD-led talks are calling on the mediation to allow parties to the talk's ample time to deliberate and to sign any agreement without pressure.
In a statement extended to Radio Tamazuj on Monday, the women said, although they recognise enormous challenges facing the negotiations, the people of South Sudan deserve an agreement that can be implemented.
"As women, we will not accept a peace agreement without the full consent of all parties to this process. We recognise the tireless efforts of mediators to attain peace for South Sudan. However, we urge the mediators to refrain from subjecting the parties to signing an agreement under duress," reads the statement in part.
"We want to categorically state that the people of South Sudan do not deserve an agreement that cannot be implemented," the women added.
The group also hailed the signing by the Khartoum Declaration of 27 June 2018 and the Security Agreement of July 6, 2018 and said they are optimistic that the process could yield peace if the interests of the people are prioritized.