TWIC CENTRE -
11 Jul 2018
Two injured in brawl during wrestling match in Jonglei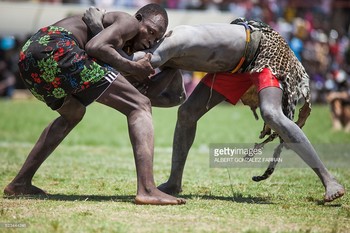 At least two people sustained gunshot wounds in a brawl during a wrestling match in Twic South County of South Sudan's Jonglei state on Tuesday, in total defiance of an order banning wrestling in the state, a local official said.
Speaking to Radio Tamazuj on Tuesday, Daniel Deng, Twic Centre County commissioner said the incident occurred in Paliou after a wrestling match between Kwach and Ajuluk clans.
Deng added that two will receive treatment in Bor. He said that those involved have been arrested and calm has returned to the county.
The local official further warned youth in Twic area against wrestling, saying it is in breach to a gubernatorial order banning wrestling in the state since 2017.