Health situation to worsen as IMA World Health suspends operations in parts of Boma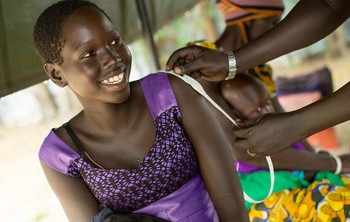 (Photo by Allison Shelley for Lutheran World Relief)
The minister of health in South Sudan's Boma State says he fears the health situation in the state could deteriorate, as the only humanitarian health organization the IMA World Health suspended its operations in parts of the state last Friday.
David Philip Omot told Radio Tamazuj on Sunday evening that the people of greater Pochalla and Jebel Boma areas will be most affected.
"They (IMA) suddenly withdrew from Pochalla and Jebel Boma areas. Our concern now is how to fill this gap. As for now, no health emergencies in the whole state but we are worried that there may be some health problems if this gap continues for even one week," he said.
The minister appealed to national health officials to intervene by filling the vacuum created by IMA's withdrawal.
IMA World Health country director Munier Lado confirmed to Radio Tamazuj that their contract with the World Bank ended since June 30.