33 women undergo fistula treatment in Aweil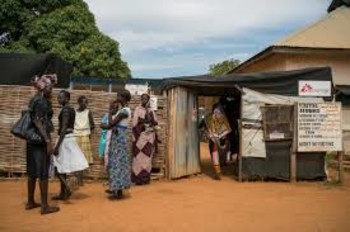 Photo: Aweil Hospital (Radio Tamazuj)
About 33 women are undergoing fistula operation in Aweil town in South Sudan's Aweil State these days.
The program is supported by the state government in collaboration with the United Nations Population Fund (UNFPA) and MSF.
Speaking to Radio Tamazuj on Tuesday, Teresa Athou Lueth, Aweil Minister of Health Minister, said the fistula operation is still ongoing in the area.
She further said many women are suffering from the diseases but most of them do not want to seek treatment because they fear that they will be mocked by people in the area.
The minister pointed out that the women who have already been treated came from all counties of former Northern Bahr al Ghazal State.
For her part, the patients' representative thanked the government and its partners for the treatment. She pointed out that they were being mistreated within the community because of fistula.
"I thank God and thank the government of South Sudan for giving me free treatment. I have been suffering from this disease for a long period of time, but now it is not like before," she said.